3 tags
7 tags
The social weather app that is going down a storm!...
We're not the first to highlight the newest social meets weather iPhone app, Weathermob - it's already triggered an interesting debate on Wired and been featured by Guardian, Cult of Mac and Appadvice. With the weather being THE most universal of conversation topics, the winter quickly drawing in and the collective mood changing with the season, the release of this app couldn't...
7 tags
Discover fashion on the move with ASOS' new app...
ASOS, leading online global fashion retailer, has joined the likes of Ocado in rolling out a well thought through and excellently designed bespoke app that makes shopping on your mobile a genuine option. ASOS launched their mobile web store back in October '10 which was OK, it did a job and was usable, but was very much a poor cousin to the online shopping experience found on the main...
4 tags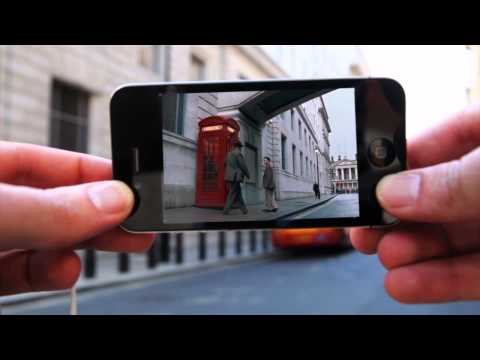 8 tags
Trying to find your way to an iPhone SatNav app?...
The iPhone with it's GPS has the capability to make an awesome (and very handy, always in your pocket) satnav and if you're considering CoPilot Live from ALK, then consider no more… it's very, very good. When talking about satnav/GPS systems the obvious name that springs to mind is TomTom, however at £49.99 for TomTom on your iPhone it's one of the more pricer apps,...
9 tags
Play Champions League with Heineken Star Player...
To kick off, let me just say that I think this is brilliant - it's not perfect and there are some niggling elements to it, but as an original, engaging idea for an iPhone app this is great. Heineken have released Star Player, a game that you play during every UEFA Champions League match whilst watching the game live on TV.  It's basically in-game gambling, but for points not cash....
2 tags
"Channel 4's 4oD iPad app released, free for limited time"
– Get Channel 4's excellent on demand service on your iPad via their new app - free for a 'limited time' so grab yours now from App Store.
7 tags
"PikPok release first club branded version of Flick Kick … Flick Kick..."
– Flick Kick Football (the best iPhone game EVER) gets the Chelsea smile treatment - the Chelsea FC version includes the expected blues re-skin, but also is set at Stamford Bridge and features club trivia. No doubt the first of many club branded versions - smart move PikPok, hats off to ya. Flick...
4 tags
Do some good in 5mins
Neat use of mobile from Orange RockCorps. Their 'Do Some Good' iPhone app allows you to complete bite-size actions - taking photos, completing surveys, etc - to help projects and charities via the app. The Do Some Good app is free on App Store.
1 tag
"Wife said no. But Apple said yes."
– Apple sends customer iPad 2 after wife made him return it (via cultofmac)
6 tags
Television, drug of the nation. Control your habit...
For anyone that uses a mac/PC for their TV needs, here are two things well worth checking out. Firstly a great tip (lifted from Lifehacker) on how you can use your mac as a PVR… 'How to Automatically Download TV Shows as Soon as They've Aired (or Turn Your Mac/PC into a TiVo)' - full info here. Secondly - if like me you're on the eternal quest to minimise the need for...
2 tags
2 tags
Untethered jailbreak for iOS 4.2.1 has landed!... →
3 tags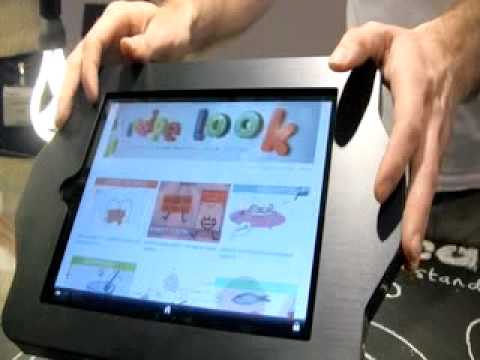 3 tags
iPad joke becomes reality...
ThinkGeek's iCade: iPad Arcade Cabinet was a dream April Fool's joke, but it inspired Ion Audio to make the dream reality… the iCade was on show at CES and is going into production. Sweet. It'll be hitting the streets this June, you can catch an early glimpse here (via Appletell)
3 tags
3 tags
4 tags
Essential Accessory: The Knomo Lincoln Laptop Bag
If you're after a slimline bag to carry your MacBook and iPad around in style, then look no further than the Knomo Lincoln laptop bag.  Knomo's Lincoln comes in two sizes (suitable for 13" or 15" laptops) and a range of colours, but we absolutely love the bright shiny yellow - really making a statement with it's eye-popping quality. But, for those that aren"t...
6 tags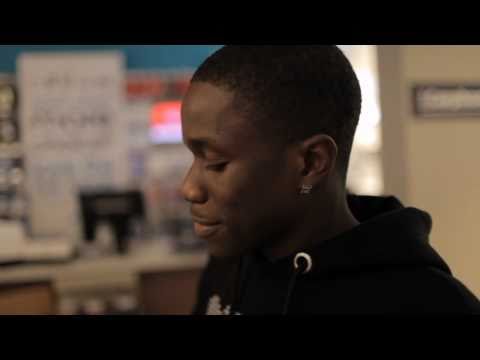 2 tags
Big Electronic Arts sale on at moment - most EA... →
5 tags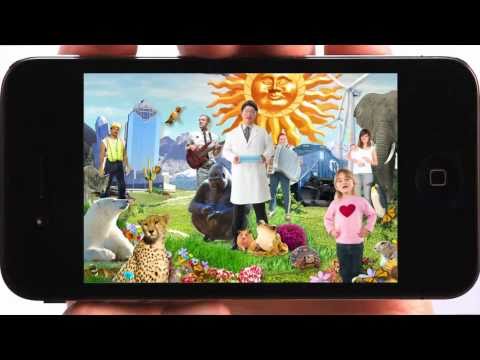 2 tags
Activate Find My iPhone for iOS 4 (via Wired) →
5 tags
"Star Wars Arcade: Falcon Gunner is out now. Looks ace!"
– £2.99 - Available from App Store
4 tags
iOS 4.2 Beta 2 and iTunes 10.1 Beta Download Links →
3 tags
HEX Watch Band for iPod Nano (via Cool Material)
6 tags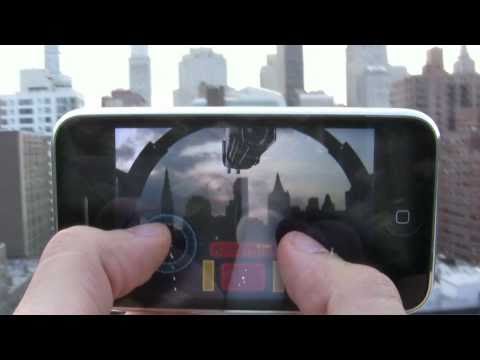 6 tags
Read it Later (iPhone/iPad)
Read it Later is, err, very much like Instapaper. You can save stuff to read later… hence the name. Read it Later has a free version and also a pro version for £2.99. Available for both iPhone and iPad on App Store.
7 tags
Instapaper (iPhone/iPad)
Instapaper lets you save 'stuff' so that you can read them later, offline. Stuff generally being web pages, interesting blog posts, articles, etc that you really want to read, just not right now. It's also being incorporated into a lot of websites/mobile apps too as a useful feature. The Instapaper mobile app lets you read the stuff that you've saved on your phone - and...
7 tags
Trainyard (iPhone)
To get the trains to the right stations you'll need to master timing, colour blending, switching of tracks and more. This has a bit of a slow start, but really needs to in order to teach the different fundamentals you'll need to complete the more advanced stages. Keep with it as it soon starts to become quite addictive. Trainyard Express for iPhone is free. Trainyard for iPhone is...
3 tags
How to add an ASOS.com icon to your iPhone home...
ASOS.com on mobile is a mobile site (not an app), but you can easily add ASOS.com to your iPhone home screen giving you a handy icon for instant access, just like an app. Instructions on how to do this are below. 1. Tap the '+' towards the bottom of the screen 2. Choose 'Add to Home Screen' 3. Edit the name of the icon (e.g. ASOS.com) and then tap...
7 tags
ASOS.com is now mobile!
Online fashion store ASOS.com has just launched its mobile site, so now you can browse and order direct from your iPhone. The mobile site gives you access to all the mens and womens products that you'll find on the main website (+35,000 products!) and works pretty well. It's a mobile site (not an app) so works across all mobile platforms (iPhone, Blackberry, Android, etc) - but you...
6 tags
Dunk against the best in the world with StarDunk...
A simple ball and hoop game that is made brilliant by its massive multiplayer online capability. Get a few practise rounds under your belt, then get yourself online and see how you measure up against other players all around the world. StarDunk for iPhone is free on App Store.
6 tags
7 tags
Focus your mind with OmniFocus (iPhone/iPad)
OmniFocus is a personal task manager, it takes your simple to-do lists to the next level. The desktop app is simply awesome and does way too many clever things to mention here - if you haven't checked it out already we highly recommend it. This is the mobile counterpart to the desktop app, OmniFocus on mobile lets you continue to access, use, organise and add to your personal tasks database...
4 tags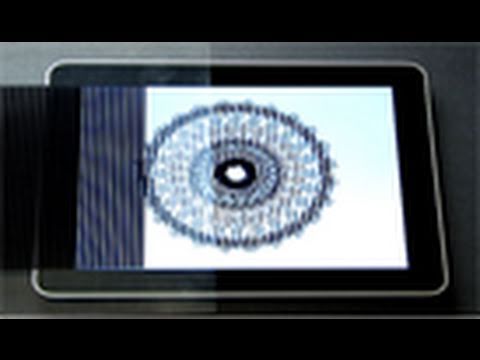 6 tags
PigeonSquad (iPhone)
Take to the skies as a pigeon on a mission. The mission? To poop on people, cars, dogs and anything else that you see below. Fun for a while. PigeonSquad for iPhone is 59p on App Store.
6 tags
AA Days Out Guide (iPhone)
If you ever find yourself looking for a day out, check out the AA Days Out Guide. A stack of info on museums, stately homes, castles, theme parks, zoo and galleries. AA Days Out Guide is free on App Store.
9 tags
Moooooonpig--dot-com! (iPhone)
The makers of personalised greeting cards (and one of TVs most brilliantly horrible, but infectious TV ad jingles - altogether now, 'mooooooonpig—dot-com') have hit the iPhone. You can now create and order your birthday, Christmas and Valentines cards with customised photos and text from the comfort of your own phone. Nice idea. Moonpig for iPhone is free on App Store.
6 tags
Life through a photo filter (iPhone)
A very simple photo-sharing app/service. Features a nice set of photo filters to make your pics look a little more interesting and also links into Twitter, Facebook, Flickr, Tumblr and Foursquare. We like. Instagram is free for iPhone on App Store.
8 tags
Is this the answer to check in fatigue? Check.in...
If you're a user of more than one location based social network (Foursquare, Gowalla, Brightkite, etc) then this may be just the thing you've been waiting for. The people behind Brightkite have designed their Check.in web service to allow one check-in for all your accounts. Seems a little slow/temperamental in use at times however that can be said for location-based services as a...
5 tags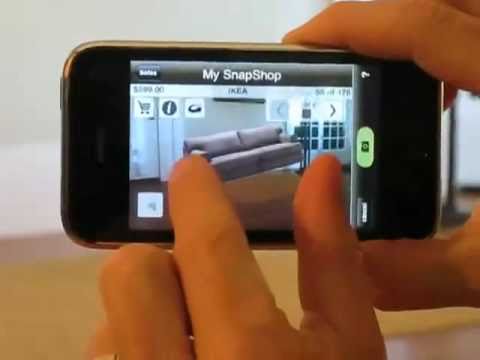 8 tags
Is this the best puzzler of 2010? (iPhone/iPad)
One of the best puzzlers to hit the iPhone/iPad in ages.  Keeping the monster fed is the name of the game, get the candy into the mouth of Om Nom by mastering puzzles that use a range of incredibly well thought out physics and simple touch controls. Cut the Rope looks bright, brilliant, and plays delightfully. Really easy to get into and difficult to put down. A contender for best puzzler app of...
6 tags
6 tags
Streetcar (iPhone)
If you're a member of pay-as-you-go car club Streetcar and you have an iPhone, then you need to get the Streetcar app. Use it to find out where the nearest car is, see if it's available, reserve it, get photos of where the car is actually parked and then even use it to unlock the car doors! Streetcar for iPhone is free on App Store.
7 tags
Zombie Flick (iPhone)
The setting is simple. It's you, a bunch of stuff that you can throw, and an army of zombies that want your blood.  Zombie Flick is one good looking game and fortunately the gameplay also lives up to it's graphics. You flick to throw stuff (footballs, frisbees, plates, tin cans) at the zombies to stop 'em eating on you. We like. And it's free. Go check it out. Zombie...
10 tags
Nigella Lawson's Quick Collection (iPhone)
Nigella Lawson hits the iPhone with her 'Quick Collection' app. 70 recipes, 60 are taken from her best selling recipe books (How To Eat, How To Be A Domestic Goddess, Nigella Bites and Nigella Express) and 10 are new and exclusive to this app. Looks very nice (though doesn't feel quite as well put together as Jamie Oliver's 20min Meals iPhone app) and does everything...
9 tags
The best iPad covers in the world!: Freitag's F23...
Yesterday we looked at the high tech, top quality Moshi Muse iPad sleeve.  Today, next up for the Essential accessories: The best iPad covers in the world series… Freitag's F23 iPad Sleeve. If you're looking for something a little (well actually a lot) different, then we've got just the thing for you in Freitag's F23.  For anyone not familiar with them, Freitag are a...
8 tags
The best iPad covers in the world!: Moshi Muse
Yesterday we brought you the M-Edge Leather Page Sleeve - an must buy for anyone looking for a case that gives you the executive, sophisticated look. Next up in our Essential accessories: The best iPad covers in the world series. The Moshi Muse. The Muse could well be the most well thought out iPad sleeve out there. A high tech accessory for your iPad, made from Moshi's proprietary...
9 tags
The best iPad covers in the world!: M-Edge Leather...
First up in our Essential accessories: The best iPad covers in the world series… The M-Edge Leather Page Sleeve If you're looking for a sleeve that'll give you that executive look, you need to check out M-Edge's Leather Page Sleeve. A stylish padded sleeve made from leather with microfiber fabric on the inside to protect the iPad during transit. Also features a closure strap to...
6 tags
Essential accessories: The best iPad covers in the...
The iPad is a good looking piece of kit… and at £400-£700 a pop, it's definitely worth looking after and protecting. So where do you start when looking for an iPad case or sleeve?  Lets face it, the bog standard Apple iPad Case is extremely dull, over fiddly and also hides the slick looks of the iPad away behind the boring black plastic exterior and there's a lot of crap out there....